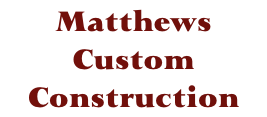 Habitasse © Curabitur felis erat. Mauris di Serif.Copyright 2016 Matthews Custom Construction

Remodel Contractor, General Contractor, Home Contractor, Kitchen remodel, Bathroom remodel, Kitchens, Bathrooms, Contractors, Home repair, Home remodel,

If you would like to leave a comment or see past testimonials go to the testimonials page, or click on the link to the left and go to my google plus page. Click the little pencil icon in the profile, under the business name on the left to leave a review.
If we have done work for you, and you are thrilled with our performance, please +1 us with the button to the left.
You can also follow us on facebook
Are you thinking of a Kitchen Remodel? Old, grimy, outdated cabinets can really make your kitchen feel un-pleasant. Tile or Formica countertops just feel cheap and dated. Kitchens should have more than just function. They should also have form. You should feel alive when in your kitchen. It should be a room to show off to your friends and family, not something you hide away. We would love to make your cooking and entertaining experience a memorable one. Contact us for a free, no-pressure consultation about your kitchen today. We service Riverside, Corona, Loma Linda, Redlands, Chino Hills, Lake Elsinore and the entire Inland Empire.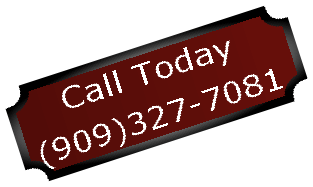 Have you ever thought about an outside kitchen. Maybe in a new patio or alongside your pool? Imagine entertaining your friends on a warm summer afternoon, outside, in your brand new kitchen complete with sink, bbq, pizza oven, grill and counter. A charcoal bbq can only do so much. With an outside kitchen you wouldn't have to leave the party and travel back and forth between house and pit.
Kitchen remodels can be a bit "invasive", but we can help to make your new kitchen experience one of ease and excitement. If you would like references from previous clients to ensure we can provide you with a pleasant kitchen remodel experience just let us know. When we sit down to design your new kitchen, we can provide you with references who would be willing to share with you our work habits, dependability, reliability and integrity.
We can resurface your kitchen in Riverside, Loma Linda, Corona, Ontario, Redlands, and the entire Inland Empire. If all you'd like is to have your cabinets refaced, no problem. New kitchen cabinets, new kitchen flooring, new kitchen counter tops, new kitchen backsplash.
Tags:Bathroom remodel, Kitchen Remodel, General Contractor, Kitchen cabinets, bathroom cabinets, remodel contractor, remodeling, remodeler,
Matthews Custom Construction
License #948177
3535 Banbury Dr suite 118
Riverside, Ca 92505
So Cal- (909)327-7081
Nor Cal- (831) 970-0539

We look forward to working with you on your next project. Fill out this form, email us or call and we would be glad to assist you.